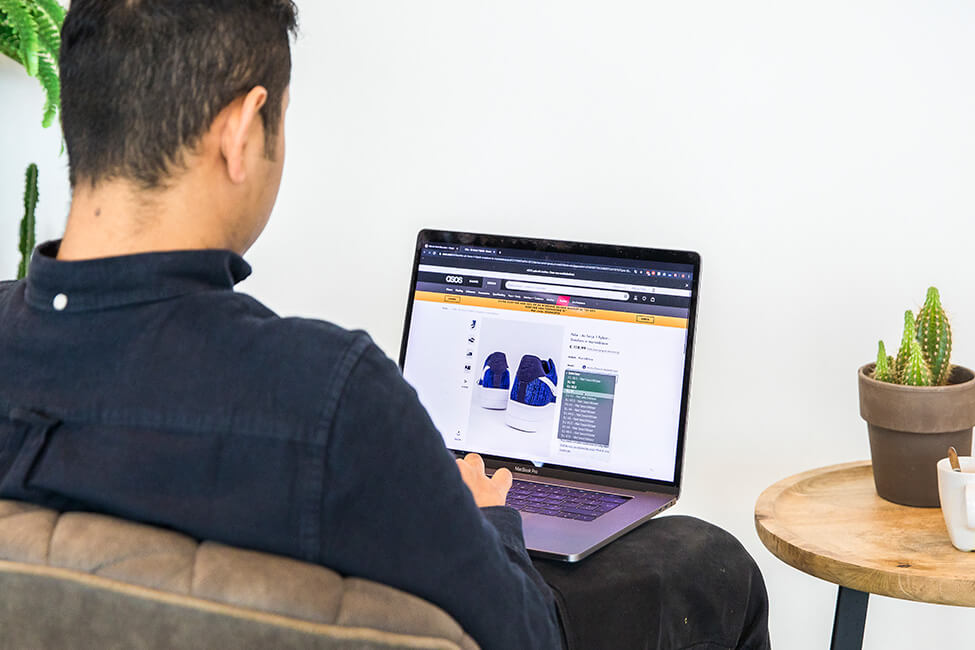 Waarom Growth hacking?
Waar een 'standaard' marketing team een campagne zou opzetten op basis van een goede dosis ervaring en onderbuik gevoel, zal een Growth Hacker vier á vijf verschillende experimenten opzetten, om zo snel te beslissen wat de beste campagne is.
Met een ideeën backlog, creëren we een overzicht van alle experimenten. We prioriteren deze ideeën, met als doel om zo de meest impactvolle experimenten als eerste in te zetten.
Als bureau geven we regelmatig workshops over Growth-Hacking. Daarin delen we onze ervaringen met snelgroeiende merken. Profiteer ook van onze expertise.
Op zoek naar een growth hacker?
We helpen grote en kleine merken met groeien. Met Whello als growth marketing bureau in Amsterdam, heb je een growth hacker om de hoek, waardoor je snel kunt schakelen. We werken regelmatig op jouw locatie en sparren over de laatste ideeën.
Samenwerken met Whello
Profiteer van onze ervaringen met andere snelgroeiende merken
Intensief contact met een vaste growth hacker
Maandelijkse rapportage met alle data en evaluatie
We starten met een discovery fase waarin we jouw propositie, de concurrentie en de doelstellingen analyseren. Vervolgens bedenken we tijdens een growth hacking traject tenminste 5 ideeën per maand en testen deze voor je.
Met growth hacking richten we ons op één specifieke doelstelling. Deze 'One Metric That Matters' is het succesfactor welke het verschil maakt voor jouw bedrijf.
Dit kan bijvoorbeeld meer sollicitanten zijn, of een hogere conversiepercentage. Het werkt voor onze specialisten bijzonder prettig om ons volledig te focussen op dit doel. 
Elk experiment wordt volledig meetbaar gemaakt. We willen weten of het een succes is en waarom. Met een overzichtelijke maandelijkse rapportage evalueren we samen met jou de voortgang. 
Whello biedt bedrijven de voordelen van alle online marketing diensten onder één dak. Naast growth hackers, hebben wij de capaciteit om de experimenten ook daadwerkelijk uit te voeren. We hebben bijvoorbeeld copywriters en designers in-house om content te creëren.
Social Advertising
L1NDA Connect
Horecaondernemers gebruiken L1NDA al jaren om personeel in te roosteren via een op maat ingesteld rooster. Om ze nog beter te bedienen, introduceerde L1NDA het platform L1NDA Connect. Via dit platform helpt L1NDA horecazaken om freelance jongeren te vinden voor het invullen van openstaande diensten. Dit kan alleen als beschikbaar personeel zich ook aanbiedt via dit platform. Daarom vroegen ze Whello om mee te helpen zoveel mogelijk jongeren te overtuigen om zich aan te melden.
Bekijk de hele case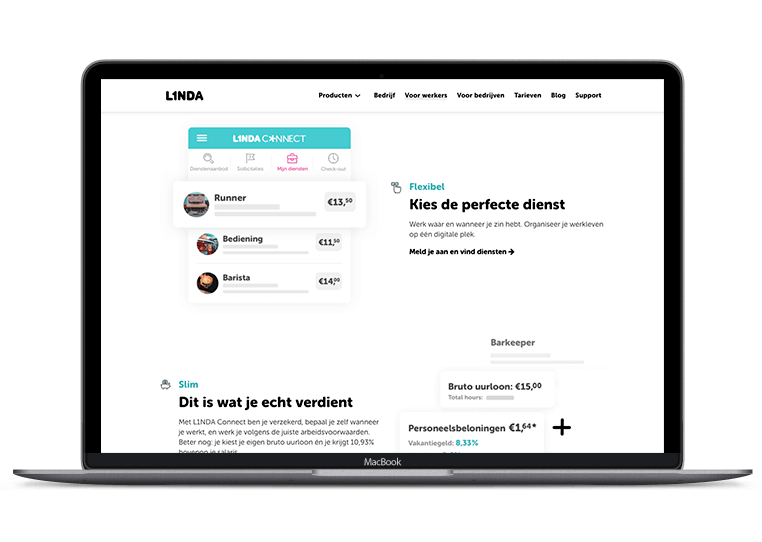 Social campagne