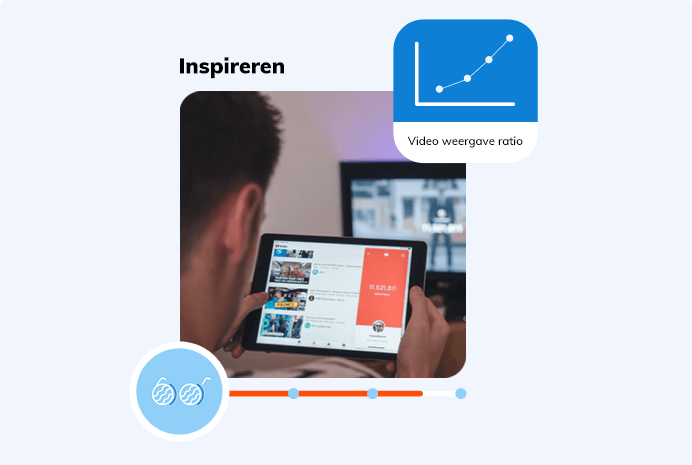 Hoe we je doelgroep bereiken?
SaaS campagnes
We inspireren klanten op de volgende kanalen:
Google Ads campagnes: Bereik direct je doelgroep door te adverteren op uitsluitend relevante zoekwoorden.
Zoekmachine marketing: Een goede organische vindbaarheid in Google is de beste lange-termijn strategie voor je SaaS bedrijf.
LinkedIn campagnes: Decision makers bereik je via LinkedIn. We boeken veel succes door targeting-opties in te zetten, zoals remarketing posts en InMail ads.
Growth-hacking: We bereiken sneller resultaat, door slimme experimenten uit te voeren met email, social media of je website.
Whello heeft jarenlange ervaring met SaaS marketing campagnes en SaaS webdesign. Wij analyseren de doelgroep, creëren een customer journey en overtuigen met content over je oplossing. We richten ons op decision makers of eindgebruikers. Met video, whitepapers en case studies inspireren en overtuigen we je doelgroep. Profiteer van onze expertise. Welkom bij Whello.
Hoe we je doelgroep overtuigen?
Webdesign & content marketing
We overtuigen decision makers en eind-gebruikers op de volgende kanalen:
SaaS website: We houden rekening met de user-flow en ontwerpen je website met aantrekkelijke call-to-actions en formulieren. We bouwen in WordPress, dus Google- en gebruikersvriendelijk.
Copywriting: Onze copywriters hebben ervaring met SaaS teksten, schrijven in de juiste tone-of-voice en SEO vriendelijk.
Email marketing: Haal meer uit je database. Wij zorgen via email automation voor een hogere conversiepercentage.
Videomarketing: Onze videoproducers verzorgen case videos en productvideos die impact maken op je klanten.
Whello biedt bedrijven de voordelen van alle online marketing diensten onder één dak. Naast marketeers, hebben wij bijvoorbeeld ook developers en videoproducers in-house om jouw SaaS marketing integraal aan te pakken.
In de strategie leggen we de doelstellingen vast, zoals de maximale kosten per lead. Zo komen we er vervolgens snel achter welke campagnes niet winstgevend zijn en welke campagnes wel bijdragen aan het succes.
We beginnen elk project met een kickoff sessie, waarbij we jou en je collega's uitnodigen om te brainstormen. Tijdens onze samenwerking brengen we graag bedrijfsbezoekjes om de bedrijfscultuur eigen te maken.
Een SaaS campagne?
Zo wordt 'ie succesvol
Als je op zoek bent naar een traditioneel online marketing bureau, dan ben je op de verkeerde plek. Wij geloven namelijk niet in je marketing uitbesteden, zonder omkijken. Wij weten uit ervaring dat je alleen succes boekt als je co-creëert met ons.
De voordelen van co-creatie
Sneller resultaat door de inbreng van jouw branche kennis
Efficiëntie: Foute aannames worden voorkomen
We verdelen de marketingacties en houden je betrokken
Marketingstrategie & webdesign
MeteoGroup
Meteogroup wilde een omslag maken van het leveren van maatwerk naar kant-en-klare weerdata-producten. Omdat online marketing-expertise intern ontbrak, schakelden zij Whello in om de strategie en uitvoering hiervan op te tuigen. So we did!
Bekijk de hele case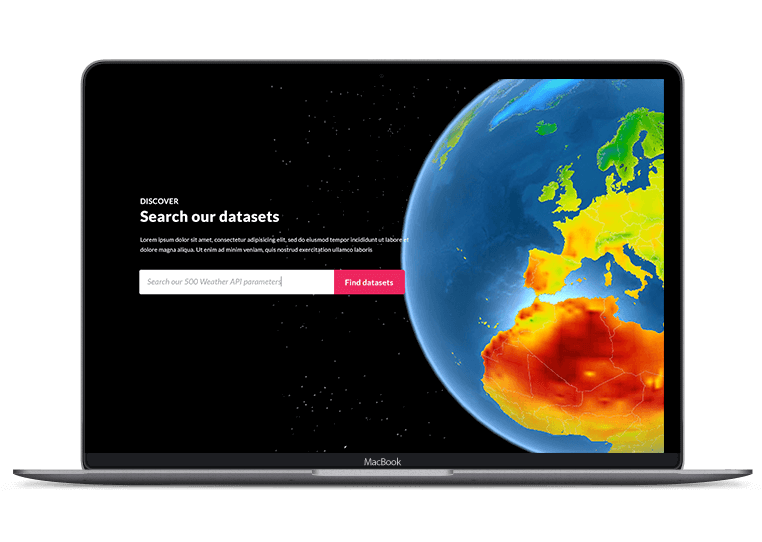 Marketing strategie