SEA-specialist
David van Pelt
Onze pietje precies David levert altijd goed werk. Hij houdt niet van half half en is altijd kritisch. Op zichzelf, maar ook op klanten of collega's. Dat hij ambitieus is en altijd gaat voor resultaat zal je dan ook niet verbazen. Voor hem is een campagne pas geslaagd als de omzet binnen een maand of jaar met de helft verdubbeld is. En dat krijgt hij bijna altijd voor elkaar. Hoe? Door zijn jarenlange ervaring met verschillende klanten in uiteenlopende branches. Hij kan inmiddels wel inschatten wat wel en niet werkt voor een klant.
David wordt heel blij van nieuwe dingen leren. Of hij dit nu uit een boek haalt of uit een gesprek met een collega. Omgekeerd leert hij ook graag anderen meer over zijn passie voor SEA-campagnes. 
Skills van David ?
Met een team van gedreven specialisten helpen we bedrijven bij Whello succesvol te maken. Met deze skills draagt David een waardevol steentje bij aan dit succes.
Punctueel
Kritisch zijn
Nieuwe dingen leren
Vindingrijk & buiten hokjes denken
Ambitieus
Google advertising & Google shopping
Realsupps
Realsupps is een high-end, exclusieve leverancier van health- en fitness-supplementen in België en Nederland. De mannen van Realsupps zitten vol ambitie en wilden groeien. Ze hadden alleen nog geen duidelijk streefdoel. Daar hebben we Realsupps mee geholpen.
Met een Google Search campagne en een Google Shopping campagne zorgden wij voor een flinke omzetstijging: in een jaar tijd is de omzet maar liefst verviervoudigd!
Bekijk de hele case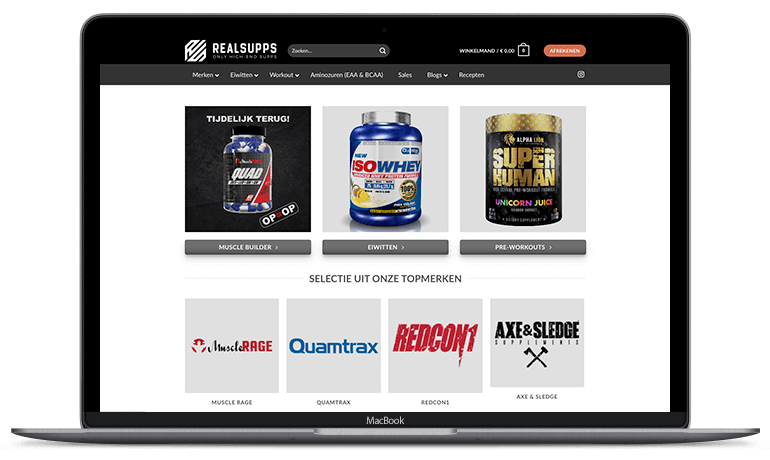 Google advertising & Google shopping